https://www.scmp.com/week-asia/health-environment/article/3134950/most-filipinos-dont-want-coronavirus-vaccine
President Duterte has moved to stop people choosing what brand of jab they receive after a clinic giving Pfizer jabs was swamped. Meanwhile people are missing appointments at centres offering Sinovac shots
But politicians including Christopher "Bong" Go warn that choice could be crucial for overseas workers whose host countries prefer the Western vaccines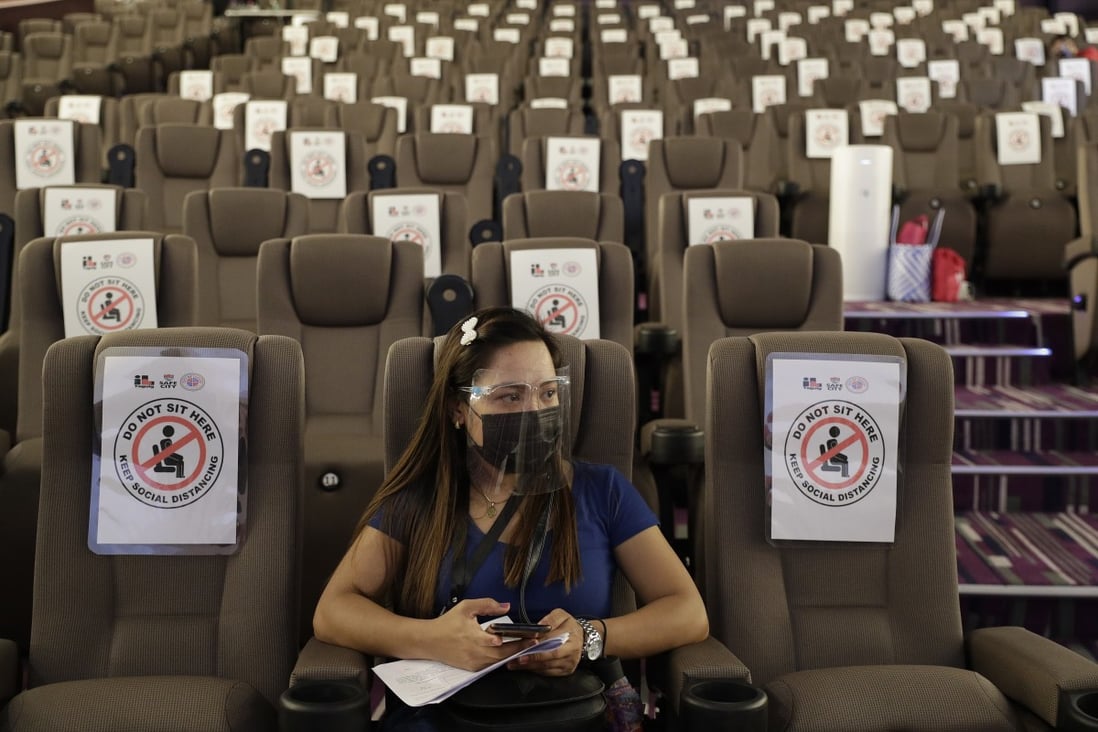 A woman waits in a cinema-turned vaccination hub at a mall in Taguig, Philippines. Photo: AP
Marked by delay, disorganisation and erratic supply, the Philippine effort to achieve herd immunity from Covid-19 faces two emerging problems: most Filipinos don't want to get inoculated, and of those who do, many reject vaccines from China.
On May 17, a vaccination centre in Parañaque City, Metro Manila, was swamped by members of the public when word got around it was administering jabs from Pfizer.
Media reports showed long lines of people disregarding social distancing forming at the centre, with even people who did not have an appointment showing up.